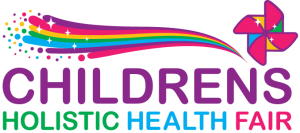 Coming in 2020
Serving families who are raising children with social-emotional, behavioral, learning, developmental and health issues such as
ADHD, Allergies, Anxiety, Asthma, Autism, Constipation/Digestion, Depression, Executive Function, Motor Function, ODD and SPD.
About Children's Holistic Health Fair Co-Founders
Cheryl Albino and Kris Francefort
Hi!  We're Cheryl Albino and Kris Francefort, Certified Holistic Health Coaches on a mission to bridge the gap between the current state of childhood illness and knowledge of holistic opportunities that would make a dramatic, positive impact toward life-long wellness.
We've personally been down the road of suffering, frustration and endless hours of research parenting children with health and behavioral issues.  There are so many safe, all-natural options to help deal with the day-to-day challenges of raising our children, but most parents are unaware because alternative methods are rarely discussed in schools or medical doctors' offices.  Our hope is to open the door for families to discover holistic solutions that will help them transform, flourish and thrive!
Contact us at childrensholistic@gmail.com