"Can You Dig It?" 
Written by Jennifer Hotchkiss, (M.Ed, CCT, Holistic Educator, Mentor) 
Founder & Executive Director of Living Learning: Holistic Education (LLHE) 
The Ins and The Outs of Holistic Education 
Wondering what Holistic Education is and how it is different from other forms of education? Well, Holistic education programs are designed to look at a student as a whole, instead of simply academically. Living Learning's holistic education program is designed to bring out the best performance in every child by considering social, emotional, physiological, and academic aspects. 
Core Values of Living Learning Holistic Education: 
-Experiential Education 
-Mentoring 
-Communication 
-Mindfulness 
-PLAY 
-Relationship Building 
-Community 
-Environmental Stewardship 
Throughout the years, John Dewey, Abraham Maslow, and Carl Jung have contributed to holistic education. However, even with the writings and teachings of great researchers, defining and effectively utilizing holistic education in the classroom has been a challenge. In most schools, a student's success is measured solely by academic performance. An easy way to understand the purpose of our educational program is to consider Aristotle's words, "The whole is more than the sum of its parts." In relation to our work, this simply means that all emotional, social, and physical abilities are considered in our mission and throughout our programs. 
Goals of holistic education include attention to experiential learning and the significance of relationships and human values within a community and the environment. 
We focus on Experiential Learning, or Learning through reflection on doing. Creating knowledge from meaningful experiences. Children develop skills, knowledge, and values through direct experiences that take place outside of a traditional academic setting. As often as possible, this setting is free of walls altogether! As Margaret McMillan once said, "The greatest classroom and the richest cupboard is roofed only by the sky." (1925) 
We employ a Mentoring Mentality. At Living Learning we nurture nature connected communities through mentoring and experiential development. Elders offer help freely, and learn and grow together with their group. Mentoring aids in the development of individual confidence and leadership skills. Children are then excited to take on new challenges and begin new adventures both as a group and on their own. Mentors provide a strong foundation where core values are shaped in a peaceful, anxiety-free environment. These values include purpose, compassion, and integrity. Students who learn these values have a better sense of self and in turn, approach the world with confidence. A combination of educational techniques and a strong understanding of pedagogy provides an exceptional and meaningful education unlike any other. 
We foster a Participative Culture & Community Building. Holistic education is a community based approach to lifelong learning. Our belief is that children, adults, and community members should be working together as stewards for the health of all people and our natural world. 
We believe in the Power of Play, Glorious PLAY! Across all cultures, it is impossible to separate the triad of play, learning, and development. Research shows that PLAY is a main factor in shaping the structural design of the brain as well as building and enhancing neurological pathways. 
Positive effects of PLAY 
–Pretend scenarios help children learn how to work through frustrations, challenges, and fears. 
–Play includes mental, physical, and verbal engagement. 
–Active play helps develop fine and gross motor skills. 
–Builds communication and problem solving skills. 
–Play is process–oriented learning. Children learn cause and effect and how a difference in process can effect the results. 
–Play results in an increase in self motivation and in turn, creates a lifelong learner! 
The result, is Mindful and LIFE-LONG Learning! We know that the world is a fascinating place. Enabling mindful learning increases mental flexibility, self reliance, and personal growth. Modeling and guiding children to mindful learning helps unlock creativity, reduce stress, and improve problem solving skills. Learning becomes intuitive, and we are all "allowed" to have fun!  
NOW FOR THE BIG QUESTION… 
How do students who participate in holistic education programs perform in later stages of life? 
Statistics show that "students educated in non-traditional education programs, specifically holistic and alternative education programs…consistently outperform students educated through traditional educational institutions in interpersonal skills, motivation, engagement, and both academic and professional achievement". 
"If we value independence, if we are disturbed by the growing conformity of knowledge, of values, of attitudes, which our present system induces, then we may wish to set up conditions of learning which make for uniqueness, for self-directions, and self-initiated learning." –Carl Rogers 
Is this the kind of future you'd like to see for your children? 
Longitudinal studies on holistic education show that the "experience of wholeness [learned though holistic education] leads to openness, intimacy, and collaboration". (Albano, 2006) 
At Living Learning Holistic Education, we are creating AGENTS OF CHANGE, one child at a time! Can YOU dig it?  
Services of LLHE include: 
Homeschool Groups & Outdoor Education 
Although much of our tribe is comprised of homeschooled children from different areas, we can also provide holistic education programs for established homeschool groups. 
Yoga & Mindfulness 
Group sessions as well as private yoga, mindfulness, and guided meditation sessions are available for all ages, individuals, educational organizations, sports teams, and corporate groups (for example: office yoga & relaxation). 
ASK ABOUT SCHEDULING A YOGA ADVENTURE OR GUIDED NATURE WALK FOR YOUR CHILD'S NEXT BIRTHDAY PARTY! 
Team-building & Leadership Programs 
Development and facilitation of school and corporate orientation programs, individualized/tailored group programs, and programs specifically for sports teams. 
Educator Mentoring 
Help with integrating holistic education into established curriculum and baseline curriculum writing for pre-k through grade six.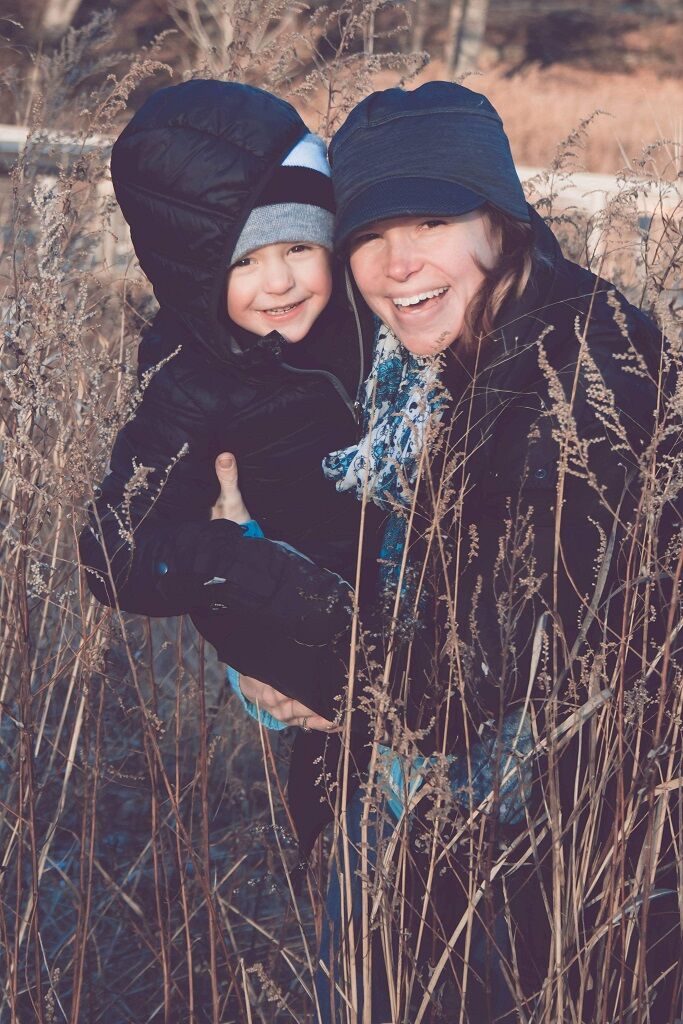 Jennifer's CHHF Directory Page link
Jennifer holds a Master of the Arts in Teaching degree and a Bachelor's degree in Social Systems, both from Quinnipiac University. She is a certified CT teacher and has been working with children and families in various capacities for over 20 years. With over 15 of those years including experience in outdoor and alternative education, it was tough for her to turn "off" her true beliefs as an educator in her public school classroom. Year after year, she was taken aback by the amount of students she was seeing and hearing about, suffering from generalized anxiety and being labeled with behavior "disorders". As the number of students and severity was steadily increasing, a need for more alternative or holistic education was apparent. Living Learning was created in order to help provide quality education of the whole child and help spread awareness as this need continues to "emerge" in our communities. Jennifer uses her experience as an adult and children's yoga and meditation teacher to weave yoga, mindfulness, and breathing techniques into her programs. Also having extensive experience facilitating leadership and teambuilding trainings as a CT Experiential Educator, Jennifer is able to create and deliver unique programs that both nurture and empower participants. 
CONTACT US 
Email: LivingLearningEd@gmail.com 
Stay updated by following us on Instagram @LivingLearningEd or #livinglearninged and Facebook~ Living Learning: Holistic Education