Planning Across the Spectrum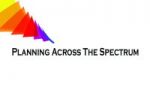 Business Name:
Planning Across the Spectrum
Full Description:
Our mission is to help any individual with autism to help achieve financial freedom. We are here to help individuals affected by autism enhance their quality of life while walking the path of financial independence. We work as part of the care team rather than for the care team. We aim to create long-term relationships to journey with you through each phase of life.
We know that you or your dependent are more than just a diagnosis. Everyone's journey is their own with autism and each of us experience the world differently from one another. The reason we understand is because we've been there ourselves. Our team's knowledge has been obtained not only though education and work, but personal experience.
Andrew understands first-hand the difficulty and stigma that many individuals face with special needs. Andrew received his autism diagnosis late in life which answered a lot of questions about the struggles he experienced growing up and as a young adult. Having had this experience, Andrew utilizes his strength as a Certified Financial Planner™ and dedicates himself to aiding the autism and special needs community.