Lotus Counseling of Connecticut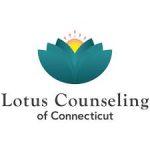 Business Name:
Lotus Counseling of Connecticut
Full Description:
Lotus Counseling of Connecticut's mission is to be unique in it's approach and to consider the whole person seeking treatment.
We blend traditional therapeutic interventions such as Cognitive-Behavioral Therapy and dialectical-behavioral therapy with eastern practices such as yoga, mindfulness, and meditation.
We believe that every person whether struggling with mental health or just every day life issues deserves respect, empowerment, and tools for change that will last a lifetime.
We hold the vision that all persons are resilient and capable of healing through wellness.