Jaquel Patterson, ND, MBA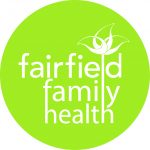 Business Name:
Jaquel Patterson, ND, MBA
Full Description:
**  CHHF EXHIBITOR  **
CHHF Focus Topic: Allergies, Asthma & Food Sensitivities Treatments with Low Dose Immmunotherapy
A Caring Team of Professionals – Fairfield Family Health is home to a robust team of experts that all share the same vision of creating a healthier and happier community. We believe if "you can health yourself, you can heal the world." Our staff includes: naturopathic physicians, pediatric nurse practitioner, nutritionist, craniosacral and physical therapist, so that all of your healthcare needs can be addressed, and you can receive the support you need to uncover your best self.
Our areas of specialty include:  Lyme Disease, Autoimmune conditions, and other inflammatory conditions, Chronic Immune Dysfunction disorders including Allergies (food, environmental and chemical), Autism Spectrum Disorders, ADD/ADHD, PANS/PANDAS, Thyroid Disorders, Women's Health, Pediatric Health, Anxiety and Depression, Traumatic Brain Injuries, Concussions, Weight Loss, Cardiovascular Health, Post- Cancer Treatment services, and Gastrointestinal conditions.
Jaquel Patterson, ND, MBA is a naturopathic physician with over 10 years of clinical experience and is the current President for the American Association of Naturopathic Physicians. Her practice focuses on autoimmune conditions and chronic immune dysfunction, bone and joint pain, Lyme disease, asthma and allergy, childhood disorders and anxiety/depression.
Dr. Patterson is part of the team at Fairfield Family Health.