Self Centered Wellness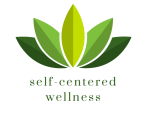 Business Name:
Self Centered Wellness
Full Description:
**  CHHF EXHIBITOR  **
CHHF Focus Topic: Lyme Disease and Autoimmune Coaching
Self Centered Wellness, Bristol, CT, focuses on helping you overcome Lyme disease and auto-immune conditions.
Rebecca Stadnicki is a Certified Holistic Health Coach. Her personal journey with Chronic Lyme disease and her daughter's struggle with Hashimoto's Thyroiditis, an autoimmune condition inspired her to help those also struggling with symptoms. She helps clients improve their quality of life by supporting them in making healthy lifestyle changes.