Creative Hypnosis, LLC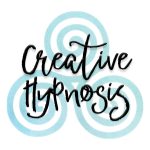 Business Name:
Creative Hypnosis, LLC
Full Description:
**  CHHF EXHIBITOR  **
CHHF Focus Topic: Hypnosis
Creative Hypnosis is dedicated to working with you to feel the best you can feel. We will work with whatever issues, patterns, habits or behaviors you want to change. Many people have tried to define hypnosis and in the long run it is as simple as "being open to suggestion." See the person you want to be and be open to being the new you. Hypnosis has the potential to help you in ways you have only dreamed of.
Kim Nagle, CH, CI; Certified Hypnotherapist and Trauma Specialist