Eyecare Associates, PC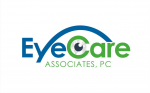 Business Name:
Eyecare Associates, PC
Full Description:
**  CHHF EXHIBITOR  **
CHHF Focus Area: Vision Therapy – Behavioral Pediatric Optometry
How clear is your vision? EyeCare Associates is a leading provider of optometry services and vision care products in Fairfield County, with three offices in the community. We want to help you achieve and maintain a clear vision for years to come.
Dr. Randy Schulman – Trumbull, CT
Attending CHHF: Tanya Ayzikovich, Behavioral Pediatrician Optomotrist