The Ruby Tree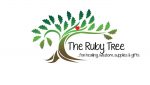 Business Name:
The Ruby Tree
Full Description:
**  CHHF EXHIBITOR  **
CHHF FOCUS TOPIC: Cranial Sacral and Reiki
Metaphysical Shop & Healing Space
A lovely, peaceful metaphysical shop, healing space and yoga studio, The Ruby Tree is in the historic country town of Woodbury, CT.  Not only is Woodbury known for it's Antique Trail, but one could say it is becoming a Holistic Trail as well!  The shop is open Tuesday thru Sunday. The studio is open daily, per the schedule for classes and events, and we have two beautiful rooms for healing sessions, which are open for appointments seven days a week. There is a co-op of holistic practitioners, bringing many modalities in for you to experience and enjoy. Whether you, your family, your friends or your pets are in need of relaxation, healing, focus, motivation, preparation for or recuperation from surgery; our services can compliment other therapies, and aid you on your journey.
Christina M. Boisits-O'Keefe, MS, CN, OM