By Kim Nagle, CH, CI
Certified Hypnotherapist and Trauma Specialist
Hypnosis essentially means "being open to suggestion."  We are all in and out of hypnotic states throughout the day but children basically remain in an alpha brainwave frequency which is where we are when we meditate, are focused and relaxed. So children are prime candidates for the benefits of hypnosis.
I get questions often from parents who want to help their kids and nothing else seems to be working so in a last ditch effort they end up trying hypnotherapy.  The parents want to know how hypnosis can help their child.  I am always enthusiastic to report to parents that hypnotherapy has been used effectively with children and has proven to solve many of their presenting and underlying issues.
There are several factors involved in how children are hypnotized.  The most important is that the child is aware that they are here to see me so they will feel better.  I have worked with children as young as four addressing a variety of issues.  Hypnotherapy with children can be used to overcome fears and phobias, to alleviate stress and anxiety, to work through a traumatic event that has occurred recently or in the more distant past.  I use hypnotherapy for children who experience ADD, ADHD and/or processing issues. Other uses of hypnotherapy with children is test performance, sports performance and addictions including obesity, drug or alcohol abuse, media screen addiction and/or pornography addiction with teens.
Many times I get low performers or achievers in school and/or at home and hypnotherapy is used to motivate and inspire children into looking at things from a healthier perspective.  To be motivated an inspired on their own behalf, they learn how to maneuver in the world with more confidence.  They become more productive in school and more helpful at home.
Hypnotherapy is often used with children who are bullied and experience low self-esteem or low self-worth.  It is often during the years 0-5 that children get attached to a belief system that evolved as a defense mechanism and became ingrained in their psyche as being true or real. I hear from children many times when their parents are divorced they believe it was their fault.  Unless they get help with reframing that thinking then seems to become a part of who they believe themselves to be.
I get so many cases where children might witness a traumatic event and don't have the coping mechanism or skills to deal with the event. I help them with hypnotherapy to develop a stronger sense of self-worth to gain new perspectives on how to deal with "bad things that happen."
Research shows us that hypnotherapy is particularly valuable in the treatment of anxiety disorders and trauma related conditions after a disturbing event. Research a few years ago at the child and adolescent psychiatry department of Rikshospitalet University Hospital in Oslo Norway indicated that hypnotherapy could be useful for many types of disorders and problems with children. The research advocates the study and application of hypnotherapy in clinical practice and suggests that hypnotherapy could be applied as an adjunct to other types of more traditional treatment and family therapy.
Family Dynamics and Hypnotherapy
When working with children I always have to consider the influence of the parents or guardians and their attitude toward their child or children being helped with hypnotherapy. Sometimes childhood problems are the result of issues between family members, and children often get caught in the middle of adult family dynamics that they don't fully understand but experience in negative ways. Hypnotherapy can provide these children with stronger coping skills and the ability to recognize the problems are not their problems but belong to the adults.
So childhood problems should not be viewed in isolation because there is usually a family and social component. Even when problems are presented as physical symptoms, such as pain, I look at the hypnotherapeutic treatment that will be most effective for the child I am working with. If the child is in pain or is suffering or struggling their feelings and thoughts begin to affect them in many ways. Sometimes the role the child plays in a family dynamic is serving the family in some unhealthy way and this scenario makes it more challenging for the child to break free of restrictive thinking and pigeon holing by the family. Hypnotherapy can give children the skills to recognize the situation if they are old enough or emotionally mature enough and they can create ways to combat the negative family dynamics with their new skills.
CHILDREN LOVE STORIES
We know younger children love to go to sleep at night with a good story, many are used to a good bedtime story.  These stories are used to quieten their minds and begin to relax them.  There is often a strong association with bedtime story and sleep.  Often with children I use stories, parables and metaphors to address the issues they are working to change.
Children have very active imaginations and are able to fantasize easier than most adults.  They can visualize effectively.  I often used terms like "pretend" or "make believe" to give children new qualities and characteristics they want to possess and can relate to.   For example, Sally Q, a former child client was terrified of talking in class.  She had serious social anxiety.  So we would "pretend" I had given her a magic wand and she is able to create confidence and inner strength in her imagination or subconscious mind. This helps the child overcome their social anxiety and she can easily talk in class. She begins to excel in other areas of her life.  Likewise, therapeutic metaphors can be very effective with children because of children's familiarity with storytelling.
Hypnotherapy for Enhancing Performance With Children and Teens
Hypnotherapy is used extensively for performance enhancement of all types.  In my practice I see children of all ages who have test anxiety turn that around with hypnotherapy.  It is confidence building, opening to learning without stress and anxiety.  In the end the testing seems to be a problem for many students of all ages. Hypnotherapy can help children and teens increase their test results and lower their anxiety at the actual testing site.
In addition hypnotherapy is used for sports performance including encouraging confidence, determination and positive results.  One of the main areas of sports performance is on focus and concentration.  Children and teens are amazingly receptive to performance enhancement.
Hypnotherapy has endless applications in working with children to help with a huge variety of issues, feelings, emotions, fears and also positive thinking input.  This alternative treatment is safe and highly effective.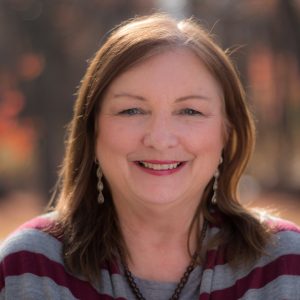 Kim's CHHF Directory Page link
Kim Nagle, CCH, CI has 25 years' experience in Alternative Therapies. She is qualified as a Certified Clinical Hypnotherapist and transpersonal psychotherapist .  Nagle has used hypnotherapy with children/teens addressing issues including sleep/nightmares, fears, stress, anxiety, trauma, bullying and low self-esteem.  Hypnotherapy is  effective for children/teens to rediscover their healthy balance.
Using hypnotherapy Kim with you to achieve your greatest potential through changing perceptions, patterns and other issues. She uses hypnosis to assist with most addictions including anxiety reduction, smoking cessation, losing weight and much more. Hypnosis can help you with anxiety, metaphysical and transpersonal issues, phobias/fears and many health problems. In a safe environment you will begin to experience increased self- esteem, freedom from emotional distress and deep healing. As a hypnotherapist and transpersonal therapist for almost 25 years Kim has guided thousands of individuals and group members in resolving issues helping them to feel healthy in body, mind and spirit
In the last ten years Kim has trained in Holographic Memory Resolution, a trauma model, used to transform all types of trauma.  She is also an energy healer using crystals to help with a variety of physical, psychological and spiritual issues.
Kim is a professional public speaker and speaks regularly on a wide variety of topics. She is on the national speaker's bureau for RAINN (Rape, Abuse, and Incest National Network).  She did her first professional training in London, England while living there as an ex-patriot with her husband and children.  She did additional trainings at the world renowned Tavistock Clinic in London and then she studied Hypnosis in the United Sates.  In her practice now she specializes in anxiety/stress reduction, addictions, smoking cessation, weight loss and trauma/PTSD and she teaches self- hypnosis.  Kim also works with veterans in several capacities as well as their families.  She is a member of numerous professional organizations.