Children's Holistic Health Magazine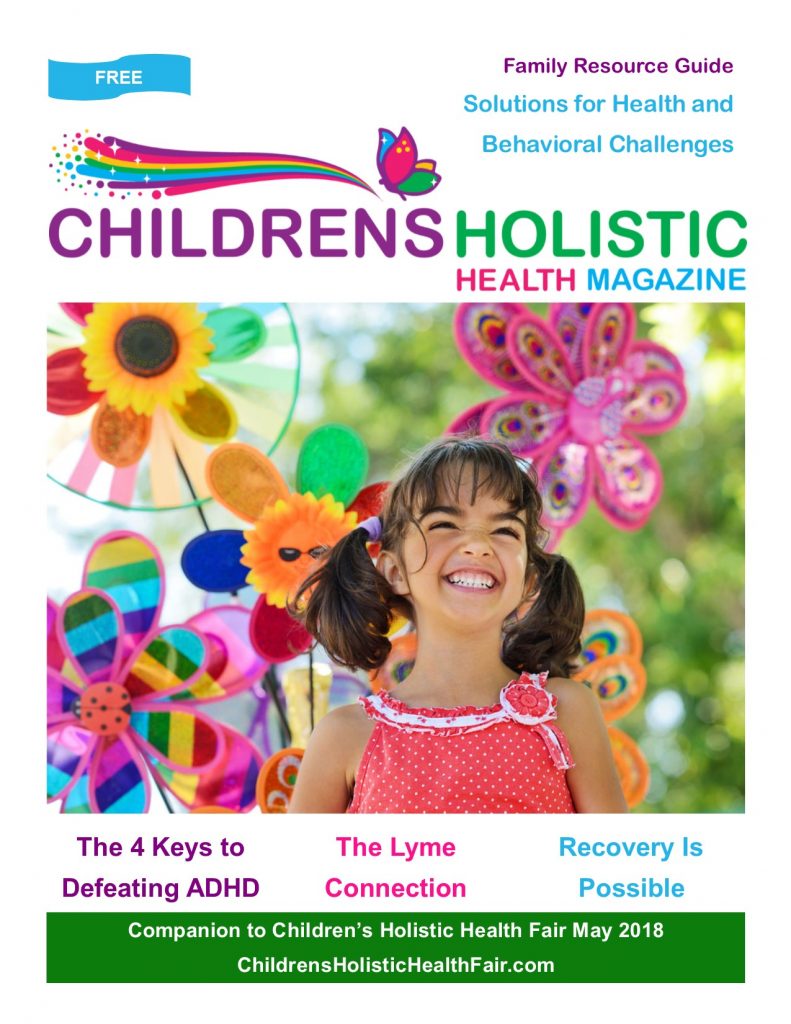 Children's Holistic Health Magazine, a companion to Children's Holistic Health Fair May 2018: a Family Resource Guide – Solutions for Health and Behavioral Challenges.
Children's Holistic Health Source, LLC – Serving families who are raising children with social-emotional, behavioral, learning, developmental and health issues such as ADHD, Allergies, Anxiety, Asthma, Autism, Constipation/Digestion, Depression, Executive Function, Motor Function, ODD and SPD.
TABLE OF CONTENTS
All articles were submitted by CHHF May 2018 Participants. 
The articles in this print edition are excerpts of the full articles, which are posted on ChildrensHolisticHealthFair.com.
Page 2-3
SMART Therapy Reduces Many Childhood Symptoms
Page 4-5
More Than Monkeying Around; The Benefits of Children's Yoga and Meditation
Page 6-7
Page 8-9
Page 10-11
Page 12-13
Page 14-15
Children's Holistic Health Fair Participants and  Advertisers
Page 16
Confidence in the Kitchen with recipes