Constipation in Children
By: UB Clinics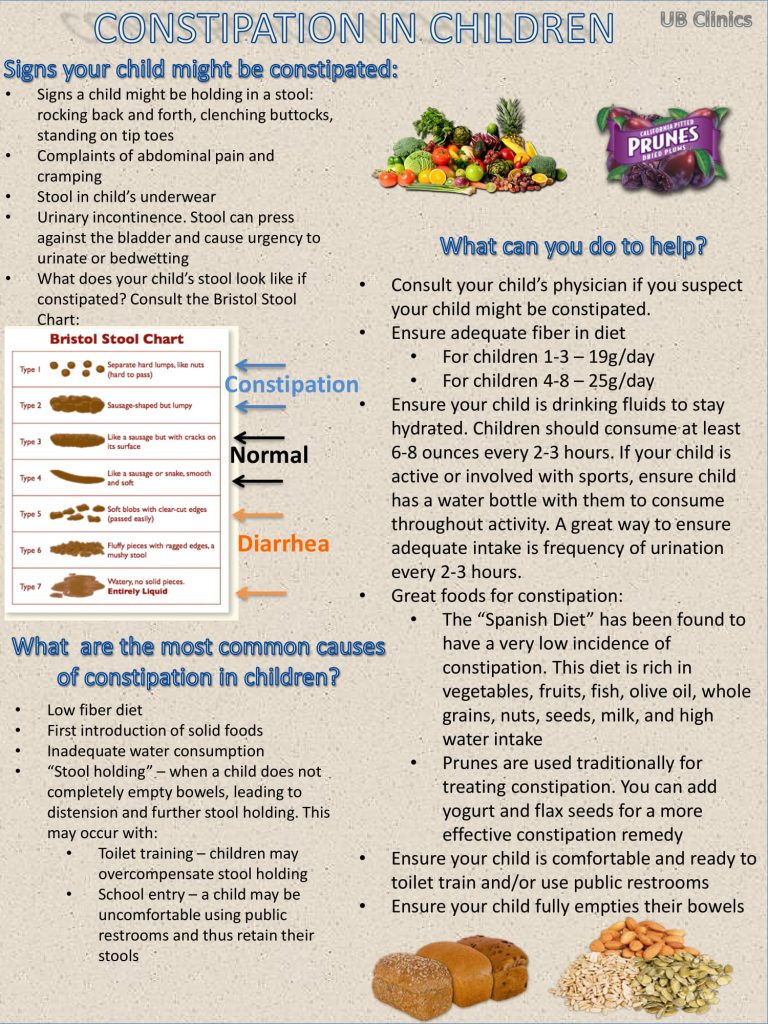 Sources:Brown J. Nutrition Through the Lifecycle.Cengage: Stamford, CT; 2014.
Constipation in Children. National Institute of Diabetes and KidneyDisease. September 2013.
Natural Approach to Gastroenterology. 2nd Edition.Yarnell. 2011
UB Clinic's CHHF Directory Page link
The UB Clinics are home to the teaching clinics for UB's College of Chiropractic, College of Naturopathic Medicine, Acupuncture Institute, and Fones School of Dental Hygiene. Each of these specialty clinics offer comprehensive services, are open to the public, and provide numerous opportunities for patients to experience medical and wellness care in one convenient location.