DBT Teen Group and Parent Workshops
By Lianna Tsangarides, LCSW
Does your teenager struggles with intense emotions? Do these big feelings interfere with leading the life they want to live? If so, there's a good change you've hear of Mindfulness and Cognitive Behavioral Therapy (CBT), two different approaches to helping teenagers with everything from test anxiety to depression. But there's a different way, a very promising, evidence therapy that combines elements of both therapies. Dialectical Behavior Therapy (DBT) is a highly structured, individualized treatment that teaches skills that make can difference in your teens life. At Mindful Healing, LLC I offer a Teen DBT group where your teenager has the opportunity to learn a variety of coping skills so they can have the life they love!
DBT has been specifically designed over the years for adolescents to help them manage their overwhelming feelings. It seeks to balance two concepts that may appear quite opposite: acceptance and change. As your teen learns to both accept their challenging situations and make changes that are possible, life can feel more manageable. DBT teaches skills in 5 areas:
Mindfulness skills: Being present in the moment and learn how to enjoy the moment.
Emotion regulation skills: Learn how to recognize and manage intense feelings so they have less influence on their behaviors.
Interpersonal effectiveness skills: Develop skills to build and maintain effective long-term relationships. Gain confidence to say "no" when appropriate.
Distress tolerance skills: Being able to experience intense emotions without acting on unhealthy or self-destructive behaviors.
Walking the middle path skill: Teens and parents learn how to validate one another, how to compromise and negotiate, and how to see the other person's side of things. Being able to acknowledge multiple truths rather than "I'm right and you're wrong."
Teenagers today face an increasing amount of challenges and stressors. Between consistent pressure for perfect grades to get into college, social media pressure, trying to keep up with a mountain of homework, constantly comparing themselves to others, attempting to navigate an increasingly confusing social world it is no wonder that anxiety and depression rates are on the rise. DBT group can help! At Mindful Healing, LLC's DBT Group, your teenager will have the opportunity to learn coping skills and connect with other teens struggling with similar issues decreasing the feeling of loneliness and isolation. #healtogether #therapy works
Here at Mindful Healing, LLC I believe that parents play an integral role in the healing process. The DBT skills are life skills that we all benefit from learning. I offer family therapy to facilitate parents in learning the same DBT skills as their teenagers and help facilitate open and effective communication. It also becomes easier for parents to notice and acknowledge when their teenager use skills when parents are using skills. It helps support environmental change which is necessary for behavior change.
Mindful Healing, LLC offers 1-day Parent Workshops throughout the year in addition to family therapy. Workshops focus on mindful parenting, setting effective limits, positive discipline, manage behaviors, taking a balanced approach, engaging in self-care, and building space for compassion.
Group therapy not right for your teen? That's okay. Mindful Healing, LLC also offers individual therapy. Some teenagers do better one-on-one. Individual therapy can allow for a greater sense of connection with your therapist and going deeper into personal topics.
Call today (860) 387-5689 or visit my website to schedule your FREE parent consultation. CHHH followers receive 15% your first month of DBT group when signing group agreement.
Lianna Tsangarides is a Licensed Clinical Social Worker and has been working with teenagers and families since 2007. Lianna has a private practice in Watertown, CT where she helps teens and young adults struggling with overwhelming feelings, perfectionism develop skills to love life love! Prior to starting her private practice Lianna worked at an adolescent residential settings developing her clinical expertise working with those struggling with the most challenging parts of life: addiction, trauma, depression, anxiety, and relationship issues.
Lianna specializes in working with teens and their families. She is intensively trained in Dialectical Behavior Therapy (DBT), Certified in Cognitive Behavior Therapy (CBT) and Trauma-Focused Cognitive Behavior Therapy, and trained in Motivational Interviewing, and EMDR. She uses these techniques to help clients improve their ability to regulate emotions and have a better overall quality of life.
For more information you can visit her website, www.mindfulhealingllc.com. You can also check out her facebook page https://www.facebook.com/mindfulhealingllc/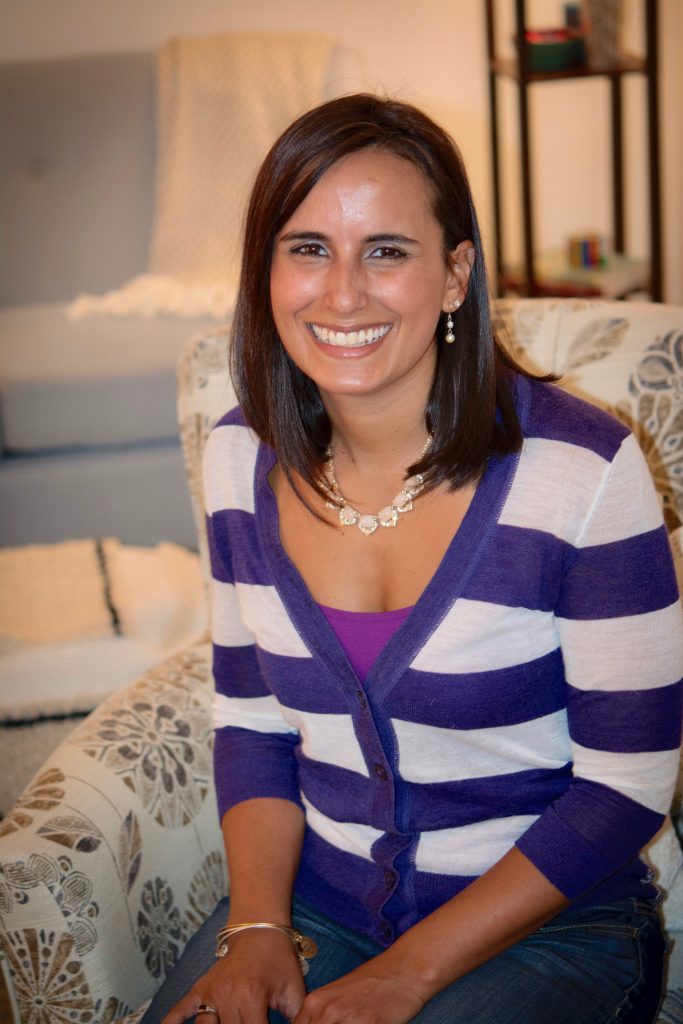 Kara's CHHF Directory Page link
Mindful Healing, LLC/Lianna Tsangarides, LCSW is a private therapy practice in Watertown, CT. We help teens develop skills so they can love their life! We offer individual therapy, DBT group therapy, and Parenting Workshops. Our mission is to help teens and parents feel stable, feel effective, and love life!