Healing the New Childhood Epidemics
By: Beth Lambert
Are you a Parent and/or Health Coach interested in healing ADHD, autism, asthma, allergies, sensory disorders, and more? Or a parent who is determined for your child to shed his/her diagnosis? Then this online course offered by Epidemic Answers is for you!
The 10-module course brings together expert knowledge from a wide variety of disciplines, and covers topics ranging from personalized nutrition and nutrigenomics to functional laboratory testing, sensory therapies, relationship dynamics and more. The course is self-paced and online so it can fit into the schedule of busy professionals and parents. Some continuing education credit is available depending on an individual's professional affiliation.
This unique program was originally designed to provide advanced and pediatric-focused training to credentialed health coaches from Institutions such as the Institute for Integrative Nutrition, Functional Medicine Coaching Academy and the Nutritional Therapy Association. It is now open to others, including parents, caregivers, therapists, teachers and anyone who wants to get a better understanding of how to support and possibly heal children with autoimmune, developmental and inflammatory conditions, as well as significant special needs.
Those who have completed the course have found that they gained new insights into the many underlying causes of the difficult behaviors and medical symptoms commonly seen in conditions like ADHD, autism, and autoimmune diseases.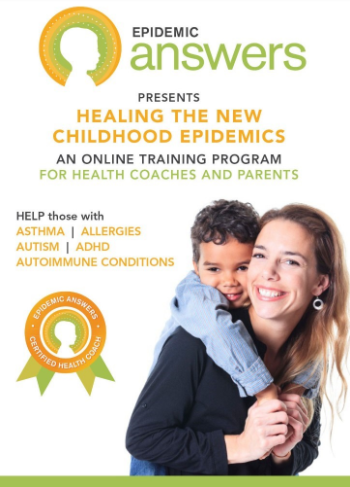 "I decided to take Epidemic Answers' Health Coach Training Program in order to better help parents and children," explains Texas psychologist Christine Koehler, PhD.  "I had no idea that it would turn out to be so life-changing for my clients, my family, and my future. I had so many unanswered questions about what was really underneath the sensory, mood, attention, and behavior problems and symptoms that my clients were experiencing. I am now able to fully conceptualize and comprehend what is happening with a child's learning and development from a whole body perspective, even down to genetic, micronutrient, and neurochemical levels."
Epidemic Answers, an eight-year-old national non-profit, created the course to meet the tremendous unmet needs of families looking to understand possible root causes of their child's medical issues and behavioral issues, not simply mask symptoms. By combining the scientific research regarding dietary, lifestyle, environmental and genetic factors, they came up with practical solutions that can benefit the whole family.
"So few physicians approach chronic childhood conditions from a bio–individual, integrative and 'root cause' perspective," explains Beth Lambert, Executive Director of Epidemic Answers. "Even fewer are acquainted with the many available non-pharmaceutical, efficacious, evidence-based, healing modalities and therapies that are non-invasive, gentle, and can profoundly benefit affected kids. Our program introduces parents and coaches to a whole world of healing possibilities that most don't even know exists."
A core feature of Epidemic Answers' mission is to educate and empower parents and caregivers so that they can make healthy choices to support their child's health and wellbeing. The online course gets valuable information about healing children into the hands of professionals poised to best support families. Epidemic Answers is also the sponsor of important research studies that connect the dots between children's health, nutrition and the environment. A cornerstone of this effort is The Documenting Hope Project, a multi-year research and documentation project to assess the cumulative impact of stressors and supports for children suffering from chronic illness. For more information about Documenting Hope, please go to: www.documentinghope.com.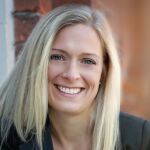 Beth's CHHF Directory Page link
Epidemic Answers is dedicated to reestablishing vibrant health in our children and ourselves through education, empowerment and prevention. Epidemic Answers inspires change by:
Illuminating the relationship between such prevalent childhood conditions as asthma, allergies, ADHD and autism to the underlying environmental stressors that negatively impact behavior, development and emotional wellbeing.
Connecting families to healing and prevention resources.
Empowering parents to partner with their healthcare professionals to optimize their family's health.
Bringing awareness to the next generation of parents about the relationship between their environments and their future children's health.
Website: epidemicanswers.org