Lemons and Longevity
By Alissa Monteleone
Ice cold lemonade on a hot summer day; what could be more refreshing? With the crazy weather, it's hard to believe summer is coming; fortunately lemons provide a host of health benefits all year round. My grandmother, who lived a healthy life to the ripe old age of 95, started every day with a cup of warm lemon water. The recipe, a guarded family secret …1 – 2 tablespoons lemon juice to 6-8 ounces warm (not hot, not cold) water.
Having gotten my act together a little later in life, I need to focus on my own healthy longevity and so I decided to do a little research on grandma's lemon water habit.
Turns out, grandma was on to something. A quick Google search rallied a long list of blogs toting the benefits of starting your day with a warm cup of lemon water. The 3 main keeper points for me were, lemons are high in vitamin C (a wonderful antioxidant), they help maintain a healthy liver which is essential for fat metabolization[i] and they help create an alkaline state in the body. Now, you may be questioning this last one; after all, lemons are pretty darn acidic, right?
Well, according to many resources including Dr. Ben Kim[ii], the body is very good at balancing our levels of acid to maintain good health. As soon at a food or beverage enters our mouth, that balancing act begins and because lemons are "anionic" or have negatively charged electrons (I totally had to look this up!), they end up alkalizing in our system. Anyway, there is lots of science behind it all.
Truth is, my grandmother's long and healthy life can be attributed to many factors; good genes and luck amongst them. As her granddaughter, I hope to have inherited some of those genes and maybe even some of her luck, however, as the mom of 1 newly crowned teenager and 1, "I can't wait to be 8'er", I am responsible to do more than just rely on genes and luck. So what's a busy mom to do?
I have adopted 4 pillars for motherhood survival (how dramatic, right?). 1) stay hydrated 2) eat food that serves my body most of the time, 3) eat meals with my family 4) be a good role model for self care.
When I stay true to these 4 simple commitments, everything else (and there's a lot else!) seems manageable.  Over time, I have created tools and techniques to facilitate my success and I joyfully share them with others.  One way I keep up with staying hydrated is starting my day as noted above.  I created Simply Good& Gluten Free Baking Mix and cookbook which allows me stay gluten free and make nutrient dense homemade snacks to keep us energized.   I jotted down my philosophy on eating and creating family meals in my book, "EveryBody EATS" which explains the methods I use to sit down to a healthy meal with my family almost every night.  
Finally I work towards being honest with myself and my family when I need to regroup and refuel. Sometimes I need to head to bed early, take an extra long shower, go shopping for a new lipstick or just ask for help. Whatever form it takes, I model for my kids the importance of meeting my own needs so I can share with them my love and attention.
While no day is perfect, sticking to the 4 pillars makes most days perfect enough and it all starts with a cup of warm lemon water each morning.

---
[i] Gittlmeman, Ann Louise (2002) The Fat Flush Plan. New York, New York: McGraw Hill.
[ii] http://drbenkim.com/ph-body-blood-foods-acid-alkaline.htm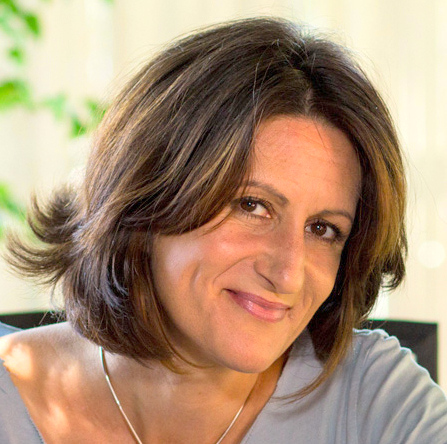 Alissa's CHHF Directory Page link
Nourishing our bodies is an essential step to a healthy life. We want our kids to grow up happy and healthy. Simply Good Thinking provides practical tools to do achieve a lifetime of healthy habits. Starting with simple ways to get a healthy meal on the table that everybody will eat including those with food allergies and picky eaters. Kids cooking classes, family mealtime workshops and one-on-one Keep it Super Simple sessions all provide foundational support to every families to achieve their wellness goals.
Website: simplygoodthinking.com