Our Children Are Our Future: Teach Them To Be Healthy 
By: Cindy Wechsler: Integrative Pediatric Nurse Practitioner
As a healthcare provider for three decades, I am extremely sad to witness the adverse effects the general environment has had on our health and the health of our children. I am particularly concerned with the failure-to-flourish conditions I have seen in the pediatric population. Will this generation not outlive their parents? 
With over 80,000 laboratory-derived toxic chemicals found in every-day goods – from personal care products to the food we eat to the clothes we wear, nobody is unaffected. To further this dilemma,   only  a  small  percentage  of  chemicals  have actively been tested for their adverse impact on the human population. Exposure is present at every level and all ages through our lives; our first exposure being as early as developing inside the womb. Since it is very difficult, nearly  impossible  to  avoid  all  the  toxins that are in the environment, it is imperative that we minimize  our  exposure  by  being  proactive,  educating  ourselves  as  parents  and  making important well-informed choices for our children   . 
Growing children receive the most significant insult from the toxic load. This is directly correlated to  their  immature  systems;  immune,  circulatory, respiratory and nervous thus impacting their ability to detoxify. Medications; prescription and over the counter, personal care products; diaper creams, bath and body lotions and prepackaged, processed foods containing  additives, dyes and  preservatives  are  all  culprits  in  the  cycle.  Though  genetics  play  a  role  in  our  health, genetics loads the gun but the environment pulls the trigger. 
One of the most beneficial ways to help our kids is through nutrition. The food we eat should nourish  our  bodies  with  quality  calories  that  provide all the vitamins, minerals and important nutrients our bodies need to grow and thrive. The food industry, politics, and our busy lifestyles, strongly  influence  our  decisions  on  our  food  choices.  The  Standard American Diet (SAD) is devoid of nutrients and provides empty calories leading to obesity, diabetes, heart disease and cancer.  There  is  a  beneficial  solution.  Consume  whole  foods,  organic  when  possible,  read labels and be knowledgeable about what you are putting in your body. 
Hippocrates  once  stated  "let  thy  food  be  thy  medicine  and  thy  medicine  be  thy  food".  It  is evident  by  now  there  is  a  strong  connection  between  food  and  health.  Food  has  medicinal properties  and  offers  natural  remedies  and should be first line. For example, berries contain antioxidants that fight against cancer, garlic acts as a natural antibiotic,  fatty fish is beneficial for its omega 3, and there are a plethora of essential   vitamins and minerals in different colored fruits and vegetables. All the benefits of a well-balanced, healthy diet impacts us on a cellular level  and  can  counterbalance  the  harmful  effects of toxins. As an integrative pediatric nurse practitioner, we can work together to minimize your child's health risks by supporting wellness the natural way. It is your right as a parent to be your child's advocate. 
Cindy Wechsler is a certified Pediatric Nurse Practitioner with a focus on integrative and holistic medicine.  She  specializes  in the natural treatment of common childhood conditions including gastrointestinal   disorders   (constipation,  reflux,  gas,   chronic   belly   pain),   allergies,   food sensitivities, behavioral issues and headaches. She teaches infant massage and offers lactation counseling.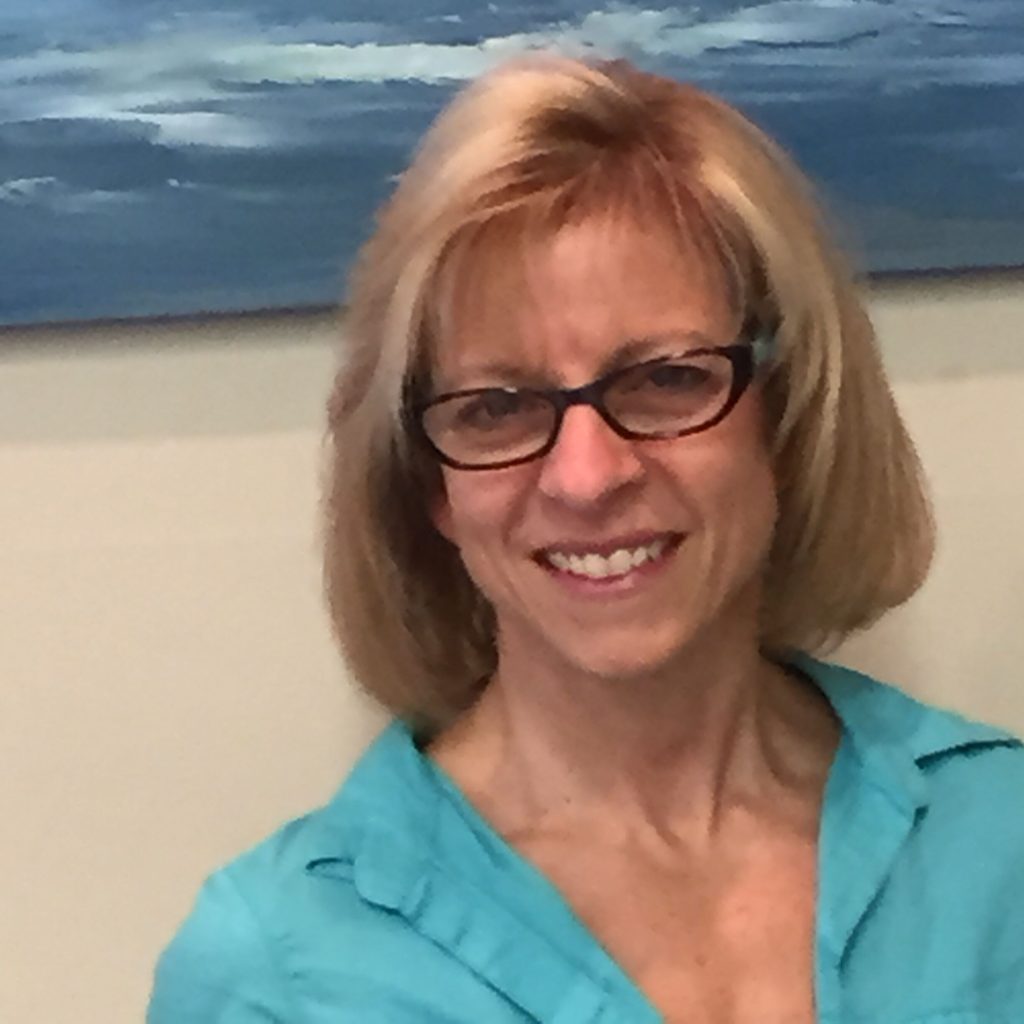 Cindy's CHHF Directory Page link
Cindy Wechsler is a Certified Pediatric Nurse Practitioner (CPNP) and has been caring for children and their families for 30 years. After graduating from Adelphi University with a Bachelor of Science in Nursing (BSN) degree in 1986, Cindy then went on to earn a Master's of Science in Nursing (MSN) degree in 1990 from Yale University. She is also certified as both a Holistic Health Counselor and Educator of Infant Massage. Cindy has advanced training in various specialties through Breastfeeding Resources, Institute for Integrative Nutrition (IIN) , Institute of Functional  Medicine  (IFM), Pediatric Integrative Mastermind Mastery Course, Infant Massage USA and Integrative and Functional Nutrition (IFN). Her work as a lactation consultant and weight loss counselor over the years has given her additional insight into the functional health of mothers and children . 
With the rise in obesity, developmental and behavioral issues and chronic health conditions in children and the increased amount of pharmaceuticals prescribed to treat these ailments, it is Cindy's  passion  and  mission  to  educate  parents  on  how  they  can  be  proactive  in fostering  the  optimal  health,  growth  and  development  of  their  children  using  natural medicine. 
Cindy embraces Hippocrates philosophy " Let thy food be thy medicine and thy medicine be thy food " and believes that our food choices has a direct impact on one's health. In order to cultivate  the  perfect  environment for the baby to flourish and thrive in the womb, baby's first foods  should  start  with  mom's diet during the prenatal stage. Postnatal, the focus of healthy nourishment moves to the baby. 
Hence, Cindy adresses food as medicine as a main focus of wellness. Cindy offers services in natural medicine by incorporating ideal nutrition, supplements and herbs to prevent disease as well as restore the body back to a healthy state. Appropriate traditional medicine is utilized when necessary. 
She specializes in the treatment of stomach and bowel issues including constipation, reflux and chronic  bellyaches,  allergies,  food  sensitivities,  eczema,  attention and behavioral issues and headaches. She believes in taking a whole body approach by determining the root cause to a problem and not just treating the symptom. In addition, Cindy provides counseling in the areas of lactation, vaccines, nutrition (to children and adults) and weight management, and teaches parents how to do infant massage. Her practice and philosophy bridges the gap between integrative  and  conventional  medicine  providing  alternative  treatments  and modalities that have a more favorable impact toward lifelong wellness. 
In  addition  to  her  professional  credentials,  Cindy is the mother of two healthy, well adjusted young  adults.  She  is  compassionate,  non-judgemental  and  caring  and  believes  that  every parent knows their child best. She listens and works with the parent to determine the best care for  their  child(ren).When  Cindy  is not in the office you can find her at the gym training for a bodybuilding competition or enjoying the outdoors. 
Website: ingelsfamilyhealth.com