Recovery Is Possible
By Maria Rickert Hong
If your child has any of the following conditions, you need to know that recovery is possible: 
Autism

 

Sensory Processing Disorder

 (SPD)

 

ADD/ADHD

 

Asthma

 
Allergies

 

Autoimmune disorders

 

Anxiety

 

OCD

 

Mood/behavioral disorders

 
I have recovered my own two sons from Sensory Processing Disorder, as well as asthma, acid reflux and failure to thrive. I didn't know that recovery was possible when I started my journey. I was a mom looking for answers from our pediatricians and other doctors, but all I got were more and more medications for them such as: 
Prevacid, for acid reflux

 
Miralax

, for chronic constipation

 

Periactin

, for appetite stimulation

 

Pediasure

, for growth

 

Cortisone cream, for eczema

 

Prednisone, for asthma

 
Xopenex, for asthma

 

Albuterol, for asthma

 

Bendadryl

, for allergies

 
Unfortunately, it's not uncommon these days for kids to be on a whole host of medications like these. In fact, according to a research paper published in Academic Pediatrics in 2011, at least 54% of American children have a diagnosed chronic condition. 
What got me started on the journey to recovering the health of my own kids was my own laundry list of health problems, including: 
Middle-of-the-night insomnia

 

Ovarian cysts

 
Uterine fibroids

 

Irregular cycle

 

Shingles (twice)

 

Bronchitis (never had it before)

 

Getting sick with a cold and then infection for weeks on end

 
Severe adrenal fatigue

 

Irritability

 
All of these health problems hit me suddenly and hard because of the stress of taking care of two boys with their own significant health problems. Medication from doctors wasn't helping me, and a friend suggested I work with a naturopath for my own health problems. My naturopath opened my eyes to the root causes of all of these health problems, both mine and those of my boys. I read ferociously about these root causes: 
Toxicity

 

Gut dysbiosis

 

Immune dysregulation

 

Nutritional deficiencies

 

Hormonal imbalances

 
As I began to recover, I applied what I had learned to my boys, and they improved markedly, especially after changing their diet, working on detoxification and adding in probiotics. I also discovered many different types of therapies that corrected their sensory issues. Today, they are medication-free and doing extremely well in school. 
Because I know what it's like to be a frustrated parent with chronically ill children, I set out to educate others. I joined forces with Beth Lambert of the non-profit Epidemic Answers (www.EpidemicAnswers.org), and I am their media director, educating parents about recovery with website articles, newsletters and monthly webinars. Epidemic Answers is sponsoring the production of the Documenting Hope Project (www.DocumentingHope.com), in which 14 children with diagnoses ranging from autism to autoimmune disorders will receive free organic food, lab testing, health coaching and practitioner services to show that recovery is possible. 
I became a health coach, and I support parents in the process of recovering their children from neurodevelopmental disorders (autism, ADHD and SPD) with diet and lifestyle changes, as well as with specialized therapies. In addition, I wrote a book, "Almost Autism: Recovering Children from Sensory Processing Disorder, A Reference for Parents and Practitioners", which became the number one new release in children's health books when it debuted a few years ago. In far more detail, the book describes what I've summarized in this article and backs it up with peer-reviewed medical research.  
What I have discovered is that the research is out there that supports recovery but that very few pediatricians and other doctors have very little time to keep up with the research. It's up to parents like us to work with our doctors to educate them about the recovery process; some are willing to do this, while others aren't. What's most important is that you empower yourself with information and knowledge about recovery so that you can be the best advocate for your child's health.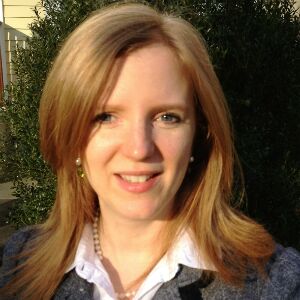 Maria's CHHF Directory Page link
Maria Rickert Hong is a former Wall Street research analyst who is now a health coach.  She is the author of the bestselling book, "Almost Autism:  Recovering Children from Sensory Processing Disorder." She helps parents recover their children from symptoms of SPD, autism and ADHD.  She has recovered her two boys. 
Website: www.MariaRickertHong.com