Why Organics are Important
By Charlene Plourde
The endocrine system is responsible for regulating mood, growth and development, tissue function, metabolism, sexual function and reproductive processes. Within the endocrine system, hormones are the major key players carrying out every function cell to cell.
The endocrine system and hormones are a delicate balance. Too much or too little of a hormone can adversely affect the body especially in children. They can affect a child's weight, bone development and growth, sleep patterns, mood and energy level, brain function and puberty.
Known endocrine disruptors exist in personal care products and are not regulated by the FDA or any other governing body. They mimic our own hormones and trick our bodies having a negative impact. A developing child's chemical exposures are greater pound for pound than those of adults. It takes only 26 seconds for chemicals to be absorbed through the skin and into the bloodstream. As the layers add up, so does the exposure.
Chemical endocrine disruptors have been linked to asthma, allergies, ADHD, cancer, obesity, reproductive issues, and they even pass into unborn fetuses. Studies have shown up to 163 chemicals in the bodies of pregnant women. As early as 2004 it was detected that umbilical cord blood is being burdened with toxic chemicals. In reality…..WE are becoming genetically modified.
Poofy Organics personal care and home care products contain no toxic ingredients such as synthetic fragrance, parabens, triclosan, PEGs, Triethanolamine, Oxybenzone, GMOs, or other harmful chemicals. Our products are made fresh by hand in small batches fragranced only with essential oils and extracts that have long been used for their therapeutic properties. We carry the USDA Organic Certification, so you can trust that you are getting the purest products possible. Our products are 100% gluten free and many products are vegan. We never test on animals and our goal is to have a minimal impact on the environment.
Children and developing babies depend on adults for protection, nutrition, and ultimately survival. Please choose wisely and only Toxin Free USDA Certified Organic products!
You can find products and more information at bycharlene.poofyorganics.com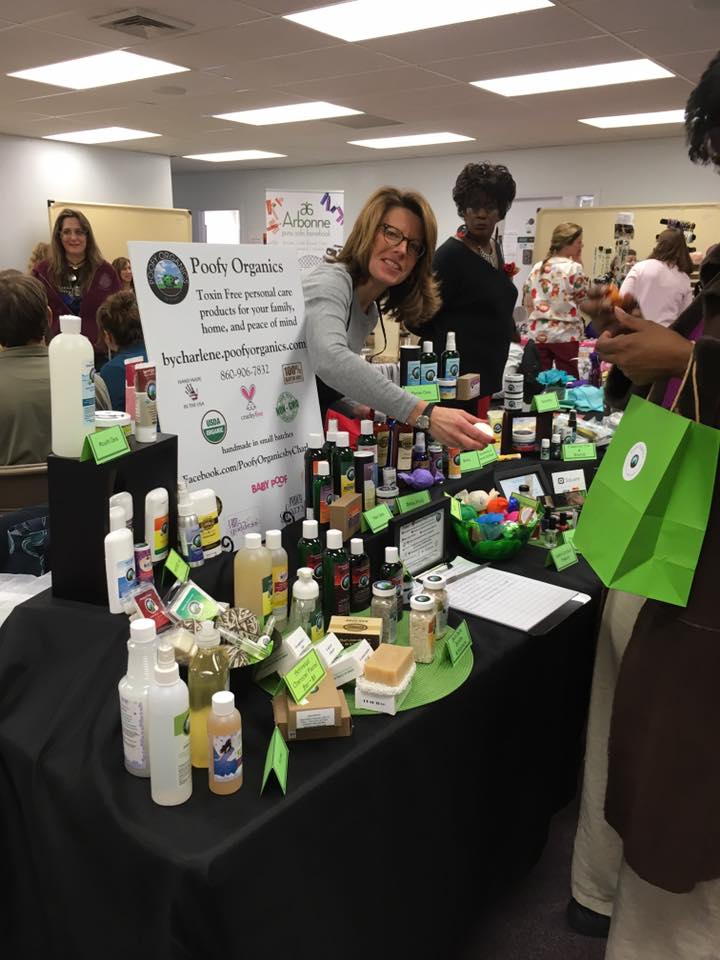 Charlene's CHHF Directory Page linkP
Poofy Organics is a small family run company that makes personal care and home care products by hand in small batches. Ingredients are free of chemicals, toxins and are ethically sourced. We are USDA Certified Organic and adhere to the highest standards to maintain this certification. Products are safe for expectant mothers, children, pet exposure and the environment.
Website: http://bycharlene.poofyorganics.com